Have you guys fucking been outside? It's gonna be 68 degrees tomorrow. I'm going to be running around this city with a big gulp filled with alcoholic slurpee and desperately absorbing every last shred of vitamin D possible. I'm antsy just sitting inside writing this. So it's gonna be short. Insert your own snide remarks.
Tonight:
So, Man Like Machine is playing at KFN tonight. They're basically glam rock meets grunge, and the end result is something incredibly catchy but also indicative of our mashup apathetic omnivorous generation. Should be fun.
Then there's two really awesome dance parties that are a couple blocks away from each other, so I'm gonna venture a "do both." There's Factory Girls with Patty Crash and the Sisterwives at the Barbary, which is free if you RSVP via email like now, and the one year anniversary party of FYLF which is at the 700 Club and is always free. Both of these parties got written up on more reputable write-ups than this one. Also, Emily from New Radio who's guest DJing at FYLF tonight wrote this on the facebook wall:
I am playing the raunchiest set of my liiiiife, people are gonna go home pregnant. SO stoked.
Go. For Serious.
Friday:
This is a revolutionary/socialist type party so I'm nervous about posting it because who wants politics at their party. Nonetheless, this Rebel Rebel party in West Philly sounds pretty boss, your $5 admission gets you unlimited keg beer (right? why does no one do that anymore?) and also there's cupcakes and a photobooth and good music. Also the fact that your money goes towards free english classes, free internet, and free food for everyone is kinda hard to not bang with, especially if you're even half as broke as me.
If you ride bikes in Philly, there's this Philly Bike Party jawn where you meet at Love Park, roll around in a massive pack for a while and then go get drunk at PYT together. If your bike really sucks though people probably will be snooty, because that's how it is.
Sonni Shine and the Underwater Sounds are finally releasing their new album, the party's at World Cafe Live. It's kind of expensive but c'mon this is gonna be awesome.
In the department of raves/dance party ragers there's this free dubstep party at Teri's in South Philly (which doesn't even seem possible to me, but these guys are always throwing dance parties in really unlikely places.) There's FNGR BNGR which is guaranteed to get raunchy, and there's this end of the world rave thing at the Art's Garage which sounds pretty baller.
Also there's this after hours jawn which might actually be a rave cause they aren't gonna tell you where it is til the day of. It goes til 6am, and I bet it's in my neighborhood.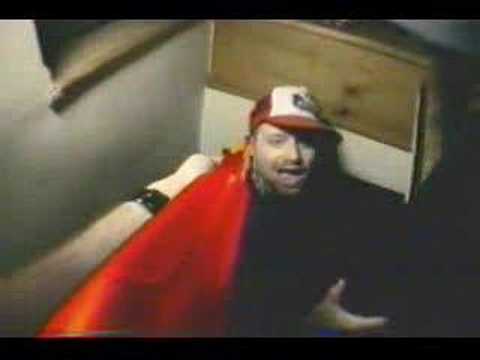 they posted this video on the event page which I feel says all that needs to be said.
And I mean, I'm going to this show at the Mill Creek because holy shit it's gonna be awesome. Also I think I'm least likely to get kicked out of this. And Casket and Angelcrust fucking rule.
Saturday:
During the day there's this clothing swap/dance party at Rocker's Closet. Bring shit you don't want anymore and trade it for other people's shit they don't want for free.
Andrew Winter and The Reckless Dodgers and Faux Slang are playing at the Level Room.  this is guaranteed to just be an awesome rock and roll show, in the simplest and truest meaning of that.
There's this PHSH TANK thing at Fluid, which as far as I can tell is like hip-hop dance party and crazy graffiti artwork. Yay multi-disciplinary parties, always a fucking win.
The first day of Two Piece Fest V at the Rotunda is also happening, which means basically you pay $8 to see like 10 different two-piece bands from 2pm to 1130pm. Definitely some bang for your buck. I know for a fact that at least a handful of these bands are good.
The last Saturday ever at the Tritone. Sad. I feel like this jawn's gonna get emotional.
Sunday:
The second day of Two Piece Fest V which is exactly the same deal as the first day except different bands and it starts an hour earlier.
Workparty! Occupy Vacant Lots! It's gonna be nice out, so this isn't gonna be miserable or nothing. Maybe you can learn how to plant stuff.
This Modern Inventors/Boom Chick/The Best Westerns show at KFN is definitely going to fun. The Best Westerns are like a (moderately Philly-famous) supergroup, and Will Wright plays bass in Modern Inventors (and every band Will Wright plays bass in is inherently good.)
And I mean, also there's karaoke at the Barbary.
Monday:
Uh huh, yeah, yknow.
Wednesday:
Leap Year Party at the Level Room! TJ Kong and the Atomic Bomb are opening, and all the other bands are righteous too. Party like it's your birthday and it only happens every four years.
Ok awesome, I'm putting on my pink sunglasses and playing outside. See you out there.